Home
Synopsis
When ambitious young real estate agent Leigh is asked to sell a house with a checkered past, she crosses paths with a disturbed girl whom she learns is the runaway daughter of the couple selling the property. When Leigh tries to intervene and help her, she becomes entangled with a supernatural force that soon pulls Leigh's artist sister Vera into its web — and has sinister plans for both of them.
Credits
Director: Nicholas McCarthy
Executive Producer: Kyle Heller, Gina Resnick
Producer: Sonny Mallhi,
Screenwriter: Nicholas McCarthy
Cinematographer: Bridger Nielson
Editor: Bill Neil, Jake York
Production Designer: Walter Barnett
Sound Designer: Chris Terhune
Music: Ronen Landa
Additional Credits: Co-Producer: Steve Gorel
Principal Cast: Naya Rivera, Catalina Sandino Moreno, Ashley Rickards, Wyatt Russell, Ava Acres
Director Bio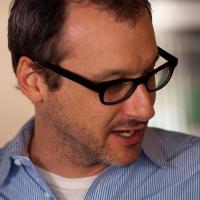 Writer/director Nicholas McCarthy's films have been shown at the Sundance Film Festival, Spain's Sitges Film Festival, and many others. Nick has the distinction of having three shorts play at Sundance: in 2005, 2009 and 2011. Just one year after his short "The Pact" premiered, he adapted it into a feature that played at Sundance 2012.
Contact
Sales Agent: XYZ Films
Public Film Contact
Sonny Mallhi
Candlewood Entertainment
SonnyMallhi@gmail.com
310-895-8885
Still