May The Best Man Win
Synopsis
Whit and Drew, film raunchy pranks and stick them online. To try and attract more views they recruit a girl, Rosa, to appear in their videos. They BOTH fall for her and begin a series of insanely embarrassing and outrageous head to head challenges to try and impress her.
Credits
Director: Andew O'Connor
Executive Producer: Andrew Newman, Oliver Obst, Erwin Stoff, Manu Gargi
Producer: Lee Hupfield, Ray Marshall, Andrew O'Connor, Matthew Robinson
Screenwriter: Matthew Robinson, Andrew O'Connor, Lee Hupfield
Cinematographer: Greg Ephraim
Editor: Mark Davies
Production Designer: Nathan Carden
Additional Credits: Line Producer: Daniel Carrey, Casting Director: Sherie Hernandez, Costume Designer: Heather Karasek
Principal Cast: Whitmer Thomas, Drew Tarver, Rosa Salazar
Director Bio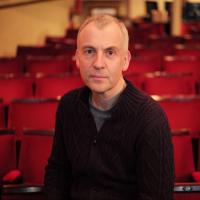 Andrew O'Connor is an award-winning writer/producer/director. He has produced hundreds of television shows including Peep Show, Balls Of Steel and Derren Brown's series and specials. He directed the film Magicians and produced That Awkward Moment.
Still