Box Room
Synopsis
Jerry is a strange and solitary boy who lives alone with his young neglectful mother in a run down apartment. Behind the bedroom wall he discovers a seductive alien creature with which he has sex. After the creature becomes pregnant, Jerry is filled with panic and guilt and attempts to abort the alien creature, leading to a horrific outcome which neither himself nor his mother will ever forget.
Credits
Director: Michael Lathrop
Producer: David Lester Mooney,
Screenwriter: Michael Lathrop, David Lester Mooney
Cinematographer: Narayan Van Maele
Editor: Eoin Mcguirk
Production Designer: Michael Lathrop
Sound Designer: Steven Maher
Music: Steve Lynch
Principal Cast: David Joseph Magee, Erika McGann, Killian Coyle
Director Bio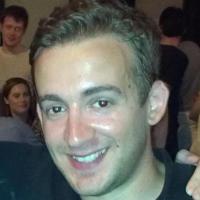 Mick is a graduate of NCAD Ireland and winner of the 2011 EMPIRE 30sec Film Competition. An
experienced visual effects artist, he has created work for short films and music videos which have
been screened at major international festivals and ranked up hundreds of thousands of hits online.
'Box Room' is his first short film.
Contact
Public Film Contact
David Lester Mooney
Lester Mooney Productions
info@boxroomfilm.com
353857710573
Still