FROZEN
Synopsis
A quiet morning in a normal neighborhood quickly takes a sharp bizarre turn into the world science fiction, A young man (Jonathan Munoz) quickly finds himself in a world completely "FROZEN" in time. Will he be able to escape this this new empty and quiet prison?
Credits
Director: Jonathan Munoz, Kyle Curtis
Producer: Jonathan Munoz, Kyle Curtis
Screenwriter: Jonathan Munoz
Cinematographer: Jonathan Munoz
Editor: Jonathan Munoz
Sound Designer: Jonathan Munoz
Additional Credits: Grip/Slate: Daniel Savana, Grip/Slate: Jarrod Bowers, Grip/Slate: Austin Shaw
Principal Cast: Jonathan Munoz, Furbie Fox, Rebecca Fox, Austin Shaw, Jarrod Bowers
Director Bio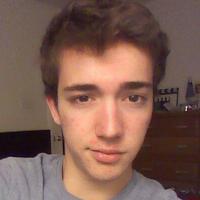 Jonathan Munoz has directed and starred in many of his 30 independent short films. His biggest strength is mainly his visual effects work in After Effects
Kyle Curtis is also extensively experienced in the field of filmmaking. He has worked on over 15 short films being mainly a co director and actor.
Still