Purple
Synopsis
A couple looks to the majestic days of summer when the excitement of new love is best described by the color they bring to life;
"Purple" performed by San Antonio based band "Islands and Tigers".
Credits
Director: Ryker Allen
Producer: Konise Millender,
Screenwriter: Ryker Allen
Cinematographer: Ryker Allen
Editor: Ryker Allen
Music: Islands and Tigers
Additional Credits: Production Assistant: Chris West, Assistant Director: Isabella Cabello
Principal Cast: Lizzie Poncio, Brandon Mikneus
Director Bio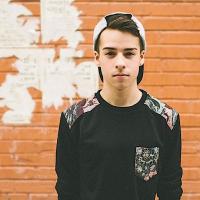 Ryker Allen, a born and raised Texan, started filmmaking at the age of 14 after joining the Cinema Department at the North East School of the Arts.
Ryker is best known for his dedication to bow ties and his love for boy bands of the 90's.
Contact
Public Film Contact
Ryker Allen
Savor Films
RykeAllen@gmail.com
2105088074
Still