Genetika
Synopsis
In "Genetika", local hero and philanthropist, Joshua Whitney attempts to piece together memory fragments to discover where he is and most importantly what he is supposed to be doing in his present reality.
Credits
Director: Callan Harrison
Executive Producer: Will Underwood
Producer: Clémence Le Saux,
Screenwriter: Callan Harrison
Cinematographer: Aidan Anders
Editor: Ashley Hawkins, Lizzie Randall
Sound Designer: Clémence Le Saux
Additional Credits: Assistant Director: Juan Lopera, Editor: Lizzie Randall, Special Effects Supervisor: Jon Munoz, Gaffer: Coleman Strauss, Grip: Alejandro Restrepo
Principal Cast: Will Underwood, Andrew Thornton
Director Bio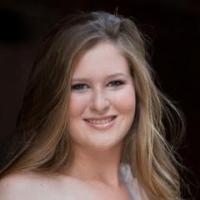 Callan is a senior Cinema student at Saint Mary's Hall in San Antonio. When she's not accepting awards for her cinematic masterpieces, she enjoys jumping over obstacles with her horses.
Contact
Distributor: N/A
Public Film Contact
Will Underwood
wunderwood@smhall.org
210/833-0406
Still