As We Get Older
Synopsis
The story of Jack, a typical teen-age boy, left alone for a week-end in his empty house. His parents leave him cash and a note telling them they will miss him. As he looks at the cash, he sees weed. After he gets high on pot. He goes to a party. The party is one of lost teens drinking to excess. Like Fitzgerald's generation,these are aching souls seeking the company of their decadent friends, to escape boredom and loneliness. Jack represents a generation trying to escape the vacuous confused world they lead by partying to exccess and waking up to face nothing but loneliness.
Credits
Director: Silas Connolly
Executive Producer: Bryn Poth, Alex Gordon
Producer: Gretchen Lynch, Breckyn Hager, Silas Connolly
Screenwriter: Silas Connolly
Cinematographer: Alex Gordon
Editor: Alex Gordon
Production Designer: Cynthia Reifsteck
Sound Designer: Jack Gage
Principal Cast: Breckyn Hager
Director Bio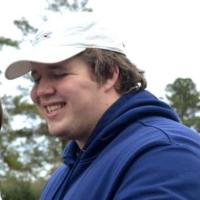 Silas Connolly spends much of his free time watching films in every genre and making movies. Si has spent three years in Emily McIntyre's film program at Westlake High School in Austin, Texas. Silas' film projects are released through his company, Old Fisherman Productions.
Contact
Public Film Contact
Silas Connolly
Old Fisherman Productions
silasconnolly1@gmail.com
5129684311
Still