Coda
Synopsis
A lost soul stumbles drunken through the city. In a park, Death finds him and shows him many things.
Credits
Director: Alan Holly
Executive Producer: Adrien Merigeau
Producer: Ciaran Deeney,
Screenwriter: Alan Holly, Rory Byrne
Music: Shane Holly
Additional Credits: Art Director: Ronan McMeel, Animator: Rory Byrne, Animator: Eoghan Dalton, Colouring: Eimhin McNamara, Background Artis: Aine McGuinness
Principal Cast: Brian Gleeson, Orla Fitzgerald, Donie Ryan, Joseph Dermody, Tony Kiernan
Director Bio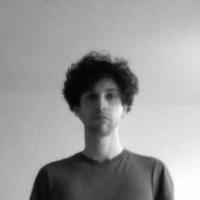 Alan Holly is a Dublin based artist and filmmaker. He studied animation and has been working in various roles in the industry since 2005. He has directed a number of short films, his most recent film Coda is funded by the Irish Film Board.
Contact
Public Film Contact
Ciaran Deeney
ciaran@elzorrerofilms.ie
+353857204729
Still