Eager
Synopsis
"Eager" is a traditional, stop-motion and clay-mation film ballet by painter/animator Allison Schulnik. It is a celebration of the moving painting. Although there is a beginning, middle and end, what it retains in traditional material and methods, it avoids in narrative structure. It is an uncertain account of what exists somewhere between tragedy and farce.
Credits
Director: Allison Schulnik
Cinematographer: Helder K. Sun
Music: Aaron M. Olson
Director Bio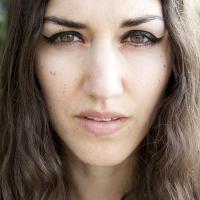 Born in 1978 (San Diego, CA), Schulnik earned her BFA in Experimental Animation from CalArts. She has exhibited her paintings, film and sculpture at museums and galleries internationally. She has been making films since she was 17, and they have been screened and awarded in festivals around the world. The artist lives and works in LA.
Contact
Public Film Contact
Mark Moore Gallery
Info@markmooregallery.com
Still