The Video Dating Tape of Desmondo Ray, Aged 33 & 3/4
Synopsis
His name is Desmondo Ray. He enjoys peeing in the rain, altering offensive graffiti, and listening to sad music while having happy thoughts… This is his video dating tape.
Credits
Director: Steve Baker
Executive Producer: Andrew Wareham
Producer: Steve Baker, Laura Mustchin
Screenwriter: Steve Baker
Cinematographer: Jason Hargreaves
Editor: Steve Baker
Production Designer: Lisa Mitchell
Sound Designer: Luke Mynott
Music: Megan Carnes
Principal Cast: Desmondo Ray, Bill Waters
Director Bio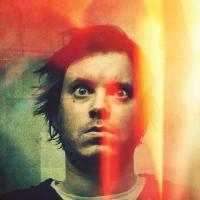 Steve Baker likes to make films that make you laugh, make you cry, and make you gasp… Sometimes all at once.
Contact
Distributor: Leanne Tonkes
Public Film Contact
Steve Baker
Taxi Film Production
sb@taxifilm.tv
Still