Quelqu'un d'extraordinaire
Synopsis
A 30-year-old scholar, intelligent and beautiful yet socially crippled, is forced to attend a bachelorette party where her quest for authenticity leads to an unavoidable confrontation with old acquaintances.
Credits
Director: Monia Chokri
Producer: Nancy Grant,
Screenwriter: Monia Chokri
Cinematographer: Josée Deshaies
Editor: Xavier Dolan
Sound Designer: Sylvain Bellemare, François Grenon, Luc Boudrias
Principal Cast: Anne Dorval, Magalie Lépine-Blondeau, Sophie Cadieux, Émilie Bibeau, Évelyne Brochu, Anne-Élisabeth Bossé, Laurence Leboeuf, Marylin Castonguay, Émilie Gilbert
Director Bio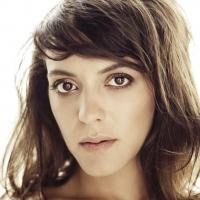 Monia Chokri is a Quebecois actress, screenwriter and director. An Extraordinary Person is the first short film she has ever directed. And once again she meets up with Xavier Dolan in a way they're not used to.
Contact
Distributor: Dan Karo
Sales Agent: same as distributor
Public Film Contact
Nancy Grant
Metafilms
ngrant.metafilms@gmail.com
+ 1 514 585 3152
Still