Random Stop
Synopsis
"Random Stop" is a first-person P.O.V. recreation of events from the life of a highway patrolman. The film is based on the true story of Sheriff's Deputy Kyle Dinkheller who - at the end of a shift - pulled over a speeding pickup truck driven by disturbed Vietnam veteran, Andrew Brannan. The results of this routine traffic stop were both tragic and deadly. Footage of the stop is now used in police training throughout the world. Told from an incredibly unique perspective, "Random Stop" gives viewers unprecedented insight into the dangers that law enforcement officers face daily. It is a deeply visceral and highly emotional experience that is difficult to ignore or forget.
Credits
Director: Benjamin Arfmann
Producer: JP Castel,
Screenwriter: Benjamin Arfmann
Cinematographer: Justin Perkinson
Editor: JP Castel
Production Designer: Yuki Izumihara
Sound Designer: Evan Dunivan
Additional Credits: Sound Supervisor: David Long, Costume Designer: Allison Agler, Assitant Director: Jeremy David White, Stunt Coordinator: Webster Whinery, Casting Director: M'saada Nia
Principal Cast: Brian Krause, Geoffrey Kennedy
Director Bio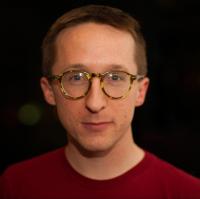 Benjamin Arfmann is a Los Angeles-based writer/director. He recently graduated from UCLA's M.F.A. Film Directing program. While attending UCLA, he was mentored by fellow Bruins Alexander Payne and Dustin Lance Black, wrote and directed numerous shorts, and helped produce Jason Kohl's "The Slaughter" (SXSW '13). "Random Stop" is his thesis film.
Contact
Public Film Contact
JP Castel
Apex Cinema LLC
randomstopfilm@gmail.com
323.300.4410
Still