Blood Pulls A Gun
Synopsis
Nothing exciting ever happens to Alice. Living in her father's isolated roadside motel, she passes her time reading glossy magazines and stealing from the occasional guest.
But things are about to change. When an enigmatic stranger named Blood checks in, Alice enters a dark and mysterious world that will change her life forever.
Credits
Director: Ben Briand
Executive Producer: Alexis Bensa, Jonathan Samway, Nerissa Kavanagh, Gaspard Chevance
Producer: Matt Dooley, Serena Paull, David Gross
Screenwriter: Kevin W. Koehler
Cinematographer: Jeremy Rouse
Editor: Luke Doolan
Production Designer: Simon Elsley / Alice Babidge
Sound Designer: Basil Hogios
Music: Basil Hogios, Jack Moffit
Additional Credits: Costume Designer: Alice Babidge, Casting: Eliza Gorka McGregor Casting
Principal Cast: Odessa Young, Josh McConville, Tess Haubrich, Gary Waddell
Director Bio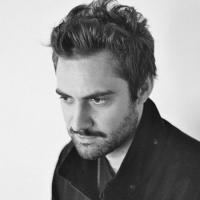 Ben Briand is an award winning film director working across narrative, installation, music video and commercial disciplines. His critically acclaimed short films include SOME STATIC STARTED and APRICOT, which garnering a cult following upon release, eventually voted Best Narrative film on Vimeo by a community of over 3 million users.
Contact
Public Film Contact
Matt Dooley
Love Like Films
matt@mjdooley.com
+61 424 997 305
Still