CADET
Synopsis
A pitch-black tragicomedy of Steve, a 13 year-old athlete who is secretly being doped by his father and coach Patrick to enhance his performance on the track. Steve is faced with the hard choice between his self-esteem and his father's wishes.
*This film is screening as part of SXsports, and will also be open to Interactive badgeholders.
Credits
Director: Kevin Meul
Producer: Kevin Meul,
Screenwriter: Kevin Meul
Cinematographer: Ruben Impens
Editor: Maarten Janssens, Manu Van Hove
Production Designer: Tanker
Sound Designer: Raf Enckels
Music: Younes Faltakh
Principal Cast: Aäron Roggeman, Robby Cleiren, Felix Meyer, Jurgen De knerf
Director Bio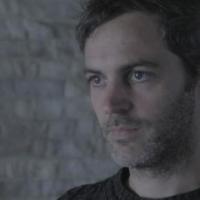 Kevin Meul (°1979, Belgium) graduated at the Sint-Lukas Filmschool in Brussels in 2003. He has since been active in the Belgian film industry, mainly as a writer and/or director of short films, music videos and commercials.
Contact
Public Film Contact
Kevin Meul
Simply
kevin.meul@telenet.be
0032494814392
Still