Prospect
Synopsis
"Prospect" is the unusual coming-of-age story of a teenage girl on a toxic alien planet. She and her father hunt for precious materials, aiming to strike it rich. When the father is attacked by a roving bandit, the daughter must take control.
Credits
Director: Zeek Earl, Christopher Caldwell
Executive Producer: Kathryn V. Fields
Producer: Brice Budke, Zeek Earl, Christopher Caldwell
Screenwriter: Christopher Caldwell
Cinematographer: Zeek Earl
Editor: Zeek Earl
Production Designer: Nicholas Van Strander
Sound Designer: Wesley Slover
Music: Daniel L.K. Caldwell
Additional Credits: Assistant Production Designer: Matt Acosta, Assistant Director: Ian Van der Werff
Principal Cast: Callie Harlow, Tony Doupe, Joshua Miles
Director Bio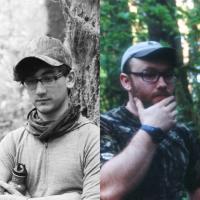 Zeek Earl & Christopher Caldwell are based in Seattle, WA where they founded their production company SHEP Films. Their first short film, In The Pines, premiered at SXSW in 2012. Prospect is their second film together.
Contact
Public Film Contact
Zeek Earl
SHEP Films
zeek@shepfilms.com
503-508-6639
Still