SUNROOF
Synopsis
"SUNROOF" is the story of a few short minutes in the life of Adam Reed, a boy desperately struggling to keep the girl he loves from his overbearing older brother.
To prevent his inevitable heartbreak, Adam attempts everything at his disposal. But when an object falls from their cramped project high rise into the street below, Adam is also quick to deny any responsibility.
In the moments that follow, we watch in real time as the outside world begins to close in around the two brothers, each turning against the other as the repercussions of their actions come full circle.
Credits
Director: Robin Fraser
Producer: David Hidehiko Whone,
Screenwriter: Robin Fraser
Cinematographer: Bartlomiej Sienkiewicz
Production Designer: Alex Reed
Sound Designer: Laurence Zipf
Additional Credits: Assistant Director: Max O'Brien, Gaffer: Callum Ross, Sound Recordist: Michael Sinden
Principal Cast: Percelle Ascott, Rose Williams, Bevan Celestine, Patrick Fox, George Keywood
Director Bio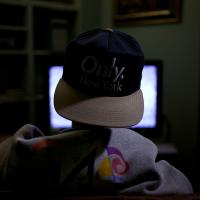 Before film, Robin Fraser worked in the Creative Department of Ogilvy&Mather, London. Since moving to the US, Fraser has directed a number of works and screened in New York's Times Square.
Fraser is now developing his first feature, OLYMPIAN, which he has written and will direct. Fraser graduates Columbia with an MFA in Directing in May 2014.
Contact
Public Film Contact
David Hidehico Whone
Act Natural
actnaturalpresents@gmail.com
917 912 0194
Still