The Pioneertown Palace
Synopsis
10 years ago, Robyn Celia and Linda Krantz moved from NYC to the nearly deserted Pioneertown, CA in hopes of reviving Pappy and Harriet's, one of the last remaining original honky tonks in the country. Today, the venue has become a major destination deep in the Mojave Desert and has attracted artists and musicians from all over the world - ranging from Victoria Williams to Robert Plant to Vampire Weekend.
Credits
Director: Andrew McAllister
Producer: Kerry Ware,
Cinematographer: Andrew McAllister
Editor: Andrew McAllister
Additional Credits: Camera: Nathan Carrington, Camera: Martyn Watts, Camera: Tom Maroney, Sound Mixer: Jason Devore, Graphics: Dean Williams
Principal Cast: Victoria Williams, Robyn Celia, Linda Krantz
Director Bio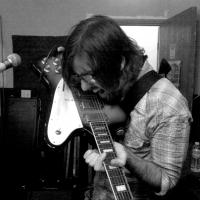 Andrew McAllister has produced/edited for the Peabody award-winning documentary series Vanguard, NBC's Last Call With Carson Daly, and ESPN Films' 30 For 30. He recently directed the documentary They Call Me The Wolfman, winner of Best Documentary at Rumschpringe International Film Festival.
Contact
Public Film Contact
Kerry Ware
keware@gmail.com
818-731-5189
Still