The Home Team
Synopsis
"The Home Team" follows the biggest night of the year in tight-knit, all-American Murray, Kentucky – it's the last home game of the season for the Murray State Racers. Murray is a town so small its entire population fits into its basketball stadium, fans bake cakes for the players' birthdays and the head coach is engaged to the town's middle school teacher. In a state where college basketball is religion and the Racers are the underdog, how do they keep winning? On the biggest night of the year, the team's NBA-bound star player does something surprising that reveals the secret of Murray's success.
*This film is screening as part of SXsports, and will also be open to Interactive badgeholders.
Credits
Director: Joshua Seftel
Executive Producer: Joshua Seftel, Jill Landaker Grunes,, John Dukakis, Michael Grimes, Arestia Rosenberg
Producer: Erika Frankel,
Cinematographer: Stephen T. Maing
Editor: Marc Vives
Principal Cast: Isaiah Canaan - as himself, Ed Daniel - as himself, Katie Ross - as herself, Jordan Burge - as himself, Coach Steve Prohm - as himself, Ricky Martin - as himself, Bennie Purcell - as himself, Lindy Suiter - as himself, Larry Suiter - as himself, Dave Winder - as himself
Director Bio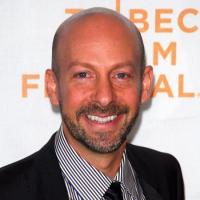 Joshua Seftel received his first Emmy nomination at 22 with his film LOST AND FOUND, about Romania's orphaned children. His other work includes the documentary TAKING ON THE KENNEDYS, stories for THIS AMERICAN LIFE, and the political satire WAR INC., starring John Cusack, Marisa Tomei, and Ben Kingsley.
Contact
Public Film Contact
Jill Landaker Grunes
Seftel Productions
Jill@Seftel.com
212-316-0911
Still