That B.E.A.T
Synopsis
"That B.E.A.T" is one of six films shot in a variety of American cities, showcasing the new guard of young talent and unique sounds of American music today.
Showcasing diverse genres: the strip clubs of Atlanta, the indie scene in Portland, genre mixing soul music from Detroit, underground alternative rap culture in New York City, electro music created in LA's valley, and of course the sensation of New Orleans' sissy bounce. Each of the individual films reveals cinematic portraits of distinct music sub cultures.
Director Bio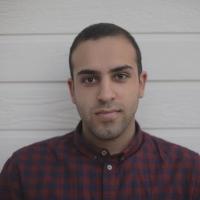 Abteen Bagheri was born in Los Angeles in 1989 to Iranian parents. He began "directing" at an early age, making short films with classmates on a VHS camera around age 10, a passion he continued working at through his middle school, high school, and college years.

He attended Stanford University, where he earned his BA in English Literature with an Emphasis in Creative Writing, and Film Theory, working to hone his skills as a fiction writer and understand the development and existence of the narrative form.

At Stanford, Abteen was a leading member of the Film Society, teaching a weekly workshop to students interested in writing, shooting, and editing their own short films. This allowed for Abteen to essentially create his own private film school. The summer after graduating from Stanford, Abteen directed his breakthrough video for Harlem rapper ASAP Rocky's "Peso."

ASAP Rocky went on to sign a major record deal with RCA Records immediately following the release of the video. Abteen is currently living in Los Angeles, working on writing a feature length screenplay. His recent successes include videos for The Presets, Blood Orange and Bored Nothing. He strives for exploration and experimentation at the early stages of his directing career-working in a variety of styles and subjects for his music videos and shorts.
Contact
Public Film Contact
Elly Camisa
elly@somesuchandco.com
+44 (0) 203 487 1270
Still