OBEY THE ARTIST
Synopsis
OBEY THE ARTIST travels deep inside Shepard Fairey's creative process, exploring how politics and music inform his iconographic work. Tracing his punk rock roots from his early days of rigging copy machines and tagging to helming a thriving, independent business by harnessing the power of technology, the film follows Fairey as he transforms a photograph by National Geographic's Aaron Huey from a digital print to the streets of L.A. in the form of a remarkable 12-foot mural in order to give voice to the forgotten history of Native Americans. The latest in a series from A TOTAL DISRUPTION, "OBEY THE ARTIST" looks at this groundbreaking artist who is innovating his independence.
Credits
Director: Ondi Timoner
Cinematographer: Ondi Timoner
Editor: Stephen Eckleberry & Michael Colin Russell
Additional Credits: Associate Producer: Daniel Cantagallo, Production Coordinator/Camera Operator: Brooke Mueller, Assistant Editor/Camera Operator: Alexander Hadden, Motion Graphics Artist: Samuel Davidson, Camera Operator: Peter Smith
Principal Cast: Shepard Fairey of Obey Giant
Director Bio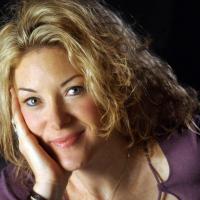 Ondi Timoner has the rare distinction of winning the Grand Jury Prize at the Sundance Film Festival twice for DIG! and WE LIVE IN PUBLIC. Ondi is currently creating A TOTAL DISRUPTION, an interactive video portal for innovators, which documents the thought leaders who are driving the greatest revolution in the history of mankind.
Contact
Public Film Contact
Ondi Timoner
Interloper Films
ondi@interloperfilms.com
6262960068
Still