The High Five
Synopsis
On October 2nd, 1977 Dusty Baker hit his 30th homerun of the season, making history as the 4th player on the Dodgers to hit 30 or more home runs. As Baker rounded the bases, an excited rookie named Glenn Burke met him at home plate, raised his arm high in the air and slapped Baker five. It was the first high five recorded in the history of sports. A year later, Burke was forced about of baseball amid rumors of his sexual orientation.
The film takes audiences back to the spontaneous moment between the two men and tells the story of how the celebratory gesture spread throughout the sports world at same time Burke was being forced from the game he loved.
*This film is screening as part of SXsports, and will also be open to Interactive badgeholders.
Credits
Director: Michael Jacobs
Executive Producer: John Dahl, Connor Schell, Bill Simmons
Producer: Christopher Gary, Barry Jenkins, Dan Silver
Cinematographer: Michael Gioulakis, Jesse Dana
Editor: Michael Jacobs
Sound Designer: Joel Raabe
Music: Mondo Boys
Director Bio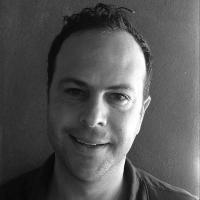 Michael Jacobs debut feature Audience of One won awards at SXSW, Silverdocs and screened at New Directors/New Films before going on to theatrical release and a premiere on Sundance Channel. Jacobs has directed documentaries for Sony Pictures, Current TV and Popup Magazine. Jacobs is currently a founding member of Strike Anywhere Films.
Still