Best Sound
Synopsis
For some reason, Trent and Chris spend their Friday night in the middle of a kitchen.
Credits
Director: Josh Polon
Producer: Chis AHEE Adams, Bobby Howard, Ryan Maxey
Screenwriter: Josh Polon
Cinematographer: Ryan Maxey, Josh Polon
Editor: Josh Polon
Music: Chris AHEE Adams
Principal Cast: Chris AHEE Adams, Trent Christensen
Director Bio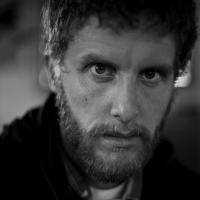 Josh produced Jay Duplass' debut doc KEVIN, and the Duplass Brothers' THE DO-DECA-PENTATHLON. He produced Jason Tippet and Elizabeth Mims' ONLY THE YOUNG, which won awards at Silverdocs, AFI Fest, and Cinema Eye Honors. As director, his work has screened at HotDocs and will be featured in the globally crowdsourced documentary ONE DAY ON EARTH.
Contact
Public Film Contact
Josh Polon
jpolon@gmail.com
Still