Diplo "Revolution"
Synopsis
This video is a cinematic, loose documentary-style snapshot of our culture. A portrait of where we're at right before the tipping point.
Credits
Director: Phil Pinto
Executive Producer: Nicola Westermann, Lucy Cooper
Producer: Richard Peete, Andrew Runkle
Cinematographer: Kevin Phillips
Editor: Phil Pinto
Production Designer: Antonio Santos
Music: Diplo
Director Bio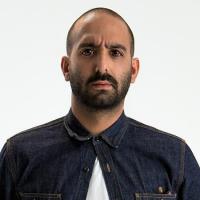 Phil Pinto is a Director & Producer. He is also the founder of One Thousand Percent, a creative production company based in New York.
Contact
Public Film Contact
Andrew Runkle
Alldayeveryday
andrew@alldayeveryday.com
212.625.8844
Still