Paper Kites - "Young"
Synopsis
7 days to shoot 350+ faces, 10 days to assemble 4000+ photos.
Credits
Director: Darcy Prendergast
Producer: Nicky Pastore, Christina Remnant
Cinematographer: Oli Sansom
Editor: Mohini Herse, Sam Lewis, James Bailey, Darcy Prendergast
Music: The Paper Kites
Additional Credits: Production Assistant: Mohini Herse, Costume Design: Paige Prendergast, Animators: Sam Lewis and Darcy Prendergast, Marketing Managers: Kat Hanzalek and Nicky Pastore
Director Bio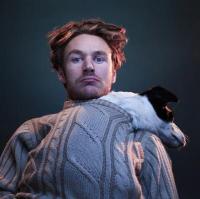 After starting his artistic career on the living room walls, Darcy's parents supplied his chubby, yet surprisingly dextrous fingers with a wide gamut of art supplies, as well as a steady stream of paper. With a keen sense for the absurd and a taste for the tactile, he moved into the alluring world of film making, where he still lives to this day.
Still