Clubfeet - "Everything You Wanted"
Synopsis
"Everything You Wanted" tracks a lead singer, aided by his cohort of musicians, on a mind bending journey down a single road, fulfilling frozen snapshots of moments that are about to occur.
Credits
Director: Josh Thomas
Executive Producer: Seamus Spilsbury, Darcy Prendergast
Producer: Josh Thomas,
Cinematographer: Shelly Farthing-Dawe
Editor: Josh Thomas
Music: Clubfeet
Additional Credits: Costumes: Paige Prendergast
Principal Cast: Yves Roberts, Sebastian Cohen, Monty Cooper, Benjamin Le Bruce, Cameron Sydes
Director Bio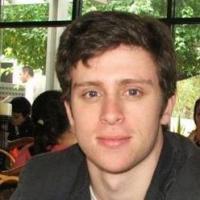 Josh grew up harbouring dreams of becoming a doctor. His parents quickly dismissed this ambition, forcing Josh to focus on more realistic choices- either a professional basketballer or a director. After failing to comprehend exactly how a lay-up isn't qualified as a travel offence, he started directing music videos & commercials for OH YEAH WOW.
Contact
Public Film Contact
Nicky Pastore
Oh Yeah Wow
nicky@ohyeahwow.com
61404414701
Still