12 Years of DFA: Too Old To Be New, Too New To Be Classic
Synopsis
In the latest film from Red Bull Music Academy, we turn our attention to DFA: the iconic NYC record label that got the indie kids to dance. Narrated by Marc Maron, it features music and appearances from James Murphy, LCD Soundsystem, The Rapture, Holy Ghost!, The Juan MacLean, Shit Robot, Sinkane, YACHT and many more!
Credits
Director: Max Joseph
Executive Producer: Ari Kuschnir, Kate Oppenheim
Producer: Aaron Weber, Davide Bortot, Maartje Kardol
Screenwriter: Max Joseph
Cinematographer: Max Joseph
Editor: Jeff Conrad
Sound Designer: William McGuigan
Additional Credits: Script Advisor: Gabriel Nussbaum, Additional Shooter: Tucker Walsh, Additional Shooter: Alex Gorosh, Additional Shooter: Steve Glashier, Photography: Ruvan Wijesooriya
Principal Cast: Marc Maron, James Murphy, Jonathan Galkin
Director Bio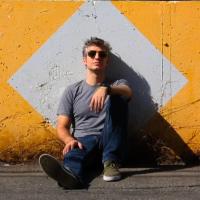 I'm a filmmaker from New York, live in Los Angeles, and shoot all over the world. I'm the other guy from the Nike Make It Count video and the other guy from MTV's Catfish. I've directed (and edited) award-winning commercials for big brands like Nike, Pepsi, Starbucks, TOMS and Toyota Prius.
Contact
Public Film Contact
Aaron Weber
Wander.aaron@gmail.com
(323) 243-5778
Still