Siriusmo - "Itchy / Cornerboy"
Synopsis
The video follows a guy as he struts his long blonde ponytail and 49ers jacket around town. As the percolating "Itchy" comes to a close the video rolls into "Corner Boy," a space-age hip-hop cut.
Credits
Director: Jakob Grunert
Producer: Jakob Grunert,
Screenwriter: Jakob Grunert, Raphael Beinder
Cinematographer: Raphael Beinder
Editor: David Gruschka
Music: Siriusmo
Additional Credits: Makeup & Hairstlylist: Bettina Colmsee, Grading: Fabian Kimoto
Principal Cast: Roman Geike aka "MC Ramon" aka "Romano"
Director Bio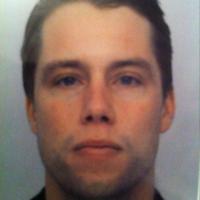 Jakob Grunert was Born in 1980 in Berlin. After studying in Hamburg and New York he now works as a musician and director. He has produced and directed a few short films and music videos. In 2011 he co-wrote and directed "ICKE - Die Oper" at Volksbühne am Rosa Luxemburg Platz.
Jakob Grunert lives in Berlin.
Contact
Public Film Contact
Jakob Grunert
jakob@grunertmusic.de
Still