Tame Impala - "Mind Mischief"
Synopsis
In his film for Tame Impala's "Mind Mischief", David Wilson updates the age-old young male student/hot female teacher fantasy, viewing it through a nostalgic and psychedelic lens.
The film marries Tame Impala's opulent and dreamy sound with equally dreamy imagery, with Wilson creating a video that depicts the raw, lustful vibrancy of teenage emotions across both live action and animation.
Credits
Director: David Wilson
Executive Producer: Tamsin Glasson
Producer: Julie Crosbie,
Cinematographer: Pau Castejon
Editor: James Rose at Cut and Run
Production Designer: Laura Johnstone
Sound Designer: Ben Gulvin at 750mph
Music: Tame Impala
Additional Credits: Animation Direction: David Wilson and Thomas Ormonde, Lead Animator: Jonathan Harris, Production Manager: Drew O'Neill, 1st AD: Paul Bennett, Grip: Ben Freeman
Principal Cast: Bill Milner, Liza Callinicos, Andrew Docker
Director Bio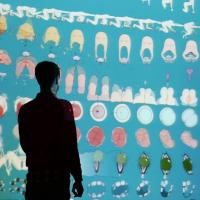 David Wilson is an artist and director. Forming his craft in music videos he has created work across to various genres, including videos for Metronomy, David Guetta, Arctic Monkeys, Passion Pit and The Maccabees.
Contact
Public Film Contact
Sue Yeon Ahn
The Directors Bureau
sue@thedirectorsbureau.com
323.465.5299
Still