I Was a Teenage Girl
Synopsis
Emma and Jesse are close friends. One night, after an intense breakup, they have a heartfelt conversation that challenges the boundaries of their friendship in an unexpected way.
Credits
Director: Augustine Frizzell
Executive Producer: Steve Franke, Liz Franke
Producer: Adam Donaghey,
Screenwriter: Augustine Frizzell
Cinematographer: HutcH
Editor: Augustine Frizzell
Production Designer: Erin Parisi
Sound Designer: Johnny Marshall
Additional Credits: First AD: Kelly Snowden, First AC: Bongani Mlambo, Second AC: Nick Sherman, Makeup/Hair: Amaris Porrata, Adriana Castillo, Briana Cortez, Production Audio: Eric Marsh
Principal Cast: Atheena Frizzell, Claire Stuart Meiner
Director Bio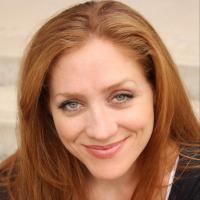 Augustine Frizzell is a filmmaker and actress from Dallas, Texas. She's the mother of four cats and one daughter.
Contact
Public Film Contact
Augustine Frizzell
I Was a Teenage Girl
augustinefrizzell@gmail.com
Still