EASY
Synopsis
A character study about the relationship between two brothers, one on the verge of becoming an adult and the other becoming a teenager.
Credits
Director: Daniel Laabs
Executive Producer: Jeff West Jr.
Producer: Adam Donaghey, Adrian Testolin, Ashland Viscosi
Screenwriter: Daniel Laabs
Cinematographer: Bret Curry
Editor: Daniel Laabs
Production Designer: Jan Brandt
Sound Designer: Lawrence Everson
Music: Brent Sluder
Additional Credits: Casting Director: Kelsey Coggin
Principal Cast: Brennen Bliss, Travis Tope, Teddy Georgia Waggy, Jeff Walker, Andrew Sensenig
Director Bio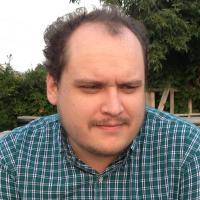 EASY is Daniel's fifth short film. His most recent work '8' won the Grand Jury Prize for best Texas Short at SXSW 2011. He has also been a recipient of a 2011 AFS Grant and a participant in the 2013 AFS Artist Intensive. Currently he works as a Programmer for the Oak Cliff Film Festival and curates The Texas Theatre's LGBT Film Series CinéWilde.
Contact
Public Film Contact
Daniel Laabs
Songbook Films
daniel.laabs@gmail.com
817-913-3771
Still