The Muck
Synopsis
Tony Wash's short film "The Muck" is an attempt to recreate the 80s creature flick feel. Influenced by recent "homage" period movies like "House of the Devil" and "The Sleeper", "The Muck" brings a lot of pride to the Scotchworthy team. Filled with stunning photography by Robert Patrick Stern, spot-on period detail from Production Designer Sarah Sharp, a spine-chilling soundtrack by DC McAuliffe, and the gory stomach-churning effects Scotchworthy's FX Supervisor Jason Kain has become synonymous with, "The Muck" is sure to make you think twice about taking a bath ever again!
Credits
Director: Tony Wash
Executive Producer: Tony Wash, Kevin Lockhart
Producer: Tony Wash, Jim Petersen
Screenwriter: Tony Wash
Cinematographer: Robert Patrick Stern
Editor: Tony Wash
Production Designer: Sarah Sharp
Sound Designer: Shea Villwock
Music: DC McAuliffe
Additional Credits: Special FX Supervisor: Jason Kain, Assistant Camera/G&E: Francis Claudio, Assistant Camera/G&E: Louis Wong, Assistant Camera/G&E: Mike Ware, Script Supervisor/Asst. Editor: Rhiann Owen
Principal Cast: Callie Stephens
Director Bio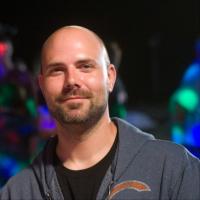 Tony Wash is the President of Scotchworthy Productions and has been producing award-winning independent films since 2005. Showcasing top-of-the-line camerawork, detailed production design, and terrifyingly realistic practical fx work, Scotchworthy's name has become synonymous with high quality terror!
Contact
Public Film Contact
Tony Wash
Scotchworthy Productions
tony.wash@scotchworthy.com
Still