Violent Florence
Synopsis
Florence rescues a stray cat from a gang of teenagers. After taking the feline to an isolated building, her true intentions emerge.
"Violent Florence" is a depraved tale of love and loss, and the devastating consequences of violent tendencies.
Written and directed by Jaime Snyder ("There's A Hippopotamus on Our Roof Eating Cake"), "Violent Florence" is the new short film from Melbourne collective Pocket Bonfire and Twice Shy Films.
Credits
Director: Jaime Snyder
Executive Producer: Adam Lowe, Steph Fellows
Producer: Katia Nizic,
Screenwriter: Jaime Snyder
Cinematographer: Benjamin Hidalgo de la Barrera
Editor: Jaime Snyder
Production Designer: Rennie Watson
Sound Designer: David Williams
Additional Credits: Pupper Maker & Puppeteer: Nathan Reardon, FX Makeup Artist: Rachel Echols, Colourist: Kali Bateman, Technical Director: Chris Hocking, Stunt Coordinator: Brett Solomano
Principal Cast: Charly Thorn
Director Bio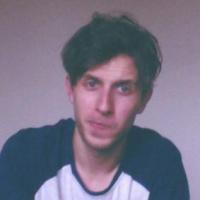 Jaime Snyder is a writer-director, whose last short film was the live-action adaptation of children's picture book, 'There's a Hippopotamus on our Roof Eating Cake', a collaboration with the Creature Technology Company. The short screened in festivals worldwide including the Edinburgh, Austin, Melbourne Underground, and St Kilda film festivals.
Contact
Public Film Contact
Katia Nizic
Pocket Bonfire
katia.nizic@gmail.com
61434519805
Still