Big in Japan
Synopsis
When an opportunity arises for Seattle rock band Tennis Pro to take their act on the road to Japan - where the allure of a second chance at recognition awaits them - they can't refuse. On their Tokyo musical odyssey, the guys experience the thrills and setbacks of taking their music into unknown territory and in the process learn a thing or two about themselves. Told with rollicking humor and catchy tunes, director John Jeffcoat (OUTSOURCED) utilizes a fresh narrative approach and guerrilla production style mixed with an international storyline to craft a dynamic and entertaining story. Music and film intersect with two cultures to reveal simple, oftentimes hilarious, universal truths.
Credits
Director: John Jeffcoat
Executive Producer: John Sheehan, Menno van Wyk, Garr Godfrey, Paul Hudson, Rick Rosenthal, Nick Morton
Producer: Jannat Gargi, John Jeffcoat
Screenwriter: John Jeffcoat
Cinematographer: John Jeffcoat, Ryan McMackin
Editor: Michele Witten, John Jeffcoat
Sound Designer: Bad Animals
Music: Tennis Pro
Additional Credits: Co-Producer: Sean Lowry, Co-Producer: Deryn Williams, Co-Producer: Mayuko Otsubo, Original Score: Phillip A. Peterson
Principal Cast: David Drury, Philip A. Peterson, Sean Lowry, Alex Vincent, Adam Powers
Director Bio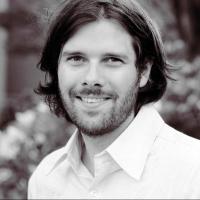 John Jeffcoat is an award winning writer, director and cinematographer. He co-wrote and directed the indie comedy hit, Outsourced and was tapped by NBC to adapt the film into a 24 part prime-time TV series. Big in Japan is Jeffcoat's second feature film which he wrote, directed and shot on location in Tokyo- starring Seattle band Tennis Pro.
Contact
Public Film Contact
Jannat Gargi
Big in Japan, LLC
gargijannat@gmail.com
206-669-7609
Still