Only Lovers Left Alive
Synopsis
Set against the romantic desolation of Detroit and Tangier, an underground musician, deeply depressed by the direction of human activities, reunites with his resilient and enigmatic lover.
Their love story has already endured several centuries at least, but their debauched idyll is soon disrupted by her wild and uncontrollable younger sister. Can these wise but fragile outsiders continue to survive as the modern world collapses around them?
Credits
Director: Jim Jarmusch
Executive Producer: Christos V. Konstantakopoulos, Jean Labadie, Bart Walker, Stacey Smith, Peter Watson
Producer: Jeremy Thomas, Reinhard Brundig
Screenwriter: Jim Jarmusch
Cinematographer: Yorick Le Saux
Editor: Affonso Goncalves
Production Designer: Marco Bittner Rosser
Sound Designer: Robert Hein
Music: Jozef Van Wissem
Additional Credits: Costume Designer: Bina Daigeler, Hair & Makeup Designer: Gerhard Zeiss
Principal Cast: Tom Hiddleston, Tilda Swinton, Mia Wasikowska, John Hurt, Anton Yelchin, Jeffrey Wright, Slimane Dazi, Carter Logan, Yasmine Hamdan
Director Bio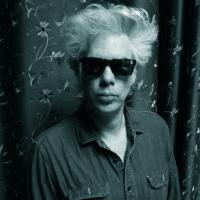 Jim Jarmusch has long been considered a seminal figure in American independent cinema. His films are often noted for their transcendent minimalism and upturning of traditional genres such as the road movie, western, crime-film, and detective story. Born in Akron, Ohio, Jarmusch lives and works in New York.
Contact
Distributor: Sony Pictures Classics
Still