Manny
Synopsis
From abject poverty to becoming a ten time boxing world champion and history's first boxing congressman, international icon Manny Pacquiao is the definition of a Cinderella story.
In the Philippines, he first entered the ring as a sixteen year old weighing 98 pounds with the goal of earning money to feed his family. Now, almost twenty years later, when he fights, the country of 100 million people comes to a complete standstill to watch.
Today at the height of his career, he is faced with maneuvering an unscrupulous sport and political duties, while still maintaining a personal life. The question now is what bridge is too far for Manny Pacquiao to cross?
*This film is screening as part of SXsports, and will also be open to Interactive badgeholders.
Credits
Director: Ryan Moore, Leon Gast
Executive Producer: Jay Bajaj, Franklin Gacal
Producer: Ryan Moore, Ken Mayer
Cinematographer: Jez Thierry, Manny Pelayo
Editor: Lenny Mesina, Doug Abel
Sound Designer: Eddie Kim
Music: Lorne Balfe
Principal Cast: Manny Pacquiao, Liam Neeson, Jinkee Pacquiao, Freddie Roach, Mark Wahlberg, Jeremy Piven, Alex Ariza, Jimmy Kimmel, Larry Merchant, Bert Sugar
Director Bio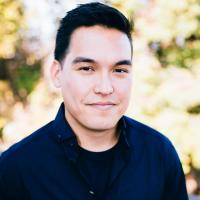 MANNY was originally conceived by first-time filmmaker Ryan Moore. Inspired by watching Manny Pacquiao defeat Oscar De La Hoya in 2008, Moore later sought out to chronicle Pacquiao's life and rise to international stardom.
Leon Gast, best known for WHEN WE WERE KINGS about Muhammad Ali, won the Academy Award for Best Documentary Feature in 1996.
Contact
Sales Agent: Peter Trinh
Public Film Contact
Ryan Moore
Manny Film LLC
Ryan@MannyPacquiaoMovie.com
Still