God Help the Girl
Synopsis
In "God Help the Girl," first-time writer/director Stuart Murdoch creates a coming-of-age story that doubles as an indie-pop musical. The project began as a suite of songs, written while Murdoch was in between records. He nurtured it for a decade into a fully formed film, set in Glasgow & populated by mods, rockers, and emo kids who sing and dance. With its mix of memorable songs and strong performances, "God Help the Girl" is sure to stick with you.
Credits
Director: Stuart Murdoch
Executive Producer: Chris Curling, Phil Robertson
Producer: Barry Mendel, Beth Allan, Carole Sheridan
Screenwriter: Stuart Murdoch
Cinematographer: Giles Nuttgens
Editor: David Arthur
Production Designer: Mark Leese
Principal Cast: Emily Browning, Olly Alexander, Hannah Murray, Pierre Boulanger, Cora Bissett
Director Bio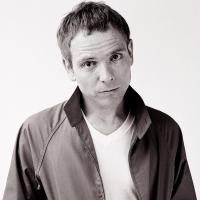 Stuart Murdoch is the lead singer and principal songwriter of the Scottish band Belle and Sebastian. As it turned out, each member of the band played a role in its creation as well. Murdoch is presently working with the group writing new songs for an album to be recorded and released in 2014.
Contact
Distributor: Amplify
Sales Agent: Hanway Films
Public Film Contact
Jill Rosen
Hanway Films
jr@hanwayfilms.com
+44 20 7290 0750
Still