The Heart Machine
Synopsis
Cody and Virginia start talking while he's in Brooklyn and she's in Berlin. It's a romance that could only happen online, and they're happy together—except they've never really met. But Cody's questions about Virginia's life in Berlin become an obsession, leading him to doubt that she's there at all. Combing NYC for clues, an increasingly driven Cody begins overstepping boundaries of privacy in his desperate quest for answers. Tracking two parallel journeys that show how digital mediation complicates modern love,The Heart Machine explores the evolving relationship between physical and emotional intimacy, isolation in the urban hive, and the seduction of hiding behind a screen.
Credits
Director: Zachary Wigon
Executive Producer: Jay Van Hoy, Lars Knudsen, Jordan Lewis, Abe Schwartz, Andrew Kelley, Eric Schultz
Producer: Lucas Joaquin, Alex Scharfman
Screenwriter: Zachary Wigon
Cinematographer: Rob Leitzell
Editor: Louise Ford, Ron Dulin
Production Designer: Alexandra Schaller
Sound Designer: Eli Cohn
Music: Chris White
Additional Credits: Co-Producer: Mai Arakida Izsak
Principal Cast: John Gallagher Jr., Kate Lyn Sheil, David Call, Louisa Krause, Roderick Hill, Halley Wegryn-Gross, Libby Woodbridge
Director Bio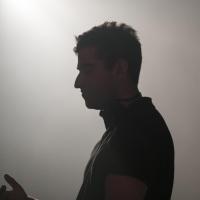 Prior to THE HEART MACHINE, Zachary Wigon wrote and directed SOMEONE ELSE'S HEART, a short which won the Hammer To Nail Short Film Contest and was selected for the 2013 Maryland Film Festival. His screenplay FOR YOUR ENTERTAINMENT was optioned shortly after he graduated from NYU's film school. He writes film criticism for The Village Voice.
Contact
Public Film Contact
Alex Scharfman
alexscharfman@gmail.com
9149242406
Still