SVDDXNLY
Synopsis
"SVDDXNLY" features never-before-seen footage detailing the ascension of one of raps brightest young stars. From home videos and interviews with friends and family, to the very first seminal moments of his career caught on tape, Rocky takes viewers behind the scenes into his life as he takes A$AP from Harlem to the world.
Narrated by A$AP Rocky. Featuring Wiz Khalifa, Snoop Dogg, Macklemore, Kathy Griffin, Jeremy Scott, Rihanna, and more.
Scored to his greatest hits featuring unreleased music from the upcoming instrumental album entitled "Beauty & The Beat: Slowed Down Sessions (Chapter 1)"
Credits
Director: David Laven
Executive Producer: Trevor Silmser, Rakim Mayers, Steven Rodriguez, Chace Johnson, Geno Sims, Bryan Leach
Producer: Andy Capper, Darryl Phillips, David Laven
Cinematographer: Chris P. Velona, Jake Burghart
Editor: Jared Perez
Sound Designer: John Northcraft
Music: A$AP Rocky
Additional Credits: Darryl Phillips: Co-Director, Jerry Ricciotti: Camera Operator, Brock Fetch: Photography, Chloe Campion: Associate Producer, Sam Lipman-Stern: Assistant Editor
Principal Cast: A$AP Rocky
Director Bio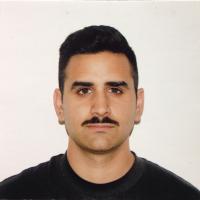 Joining VICE Media in 2012, Laven was the producer and co-creator of the hit series "Fresh Off the Boat with Eddie Huang" and most recently directed "FREE: Freeskiing's Rise To Sports Biggest Stage" which aired on NBC Sports as part of the network's Sochi Olympics coverage. "SVDDXNLY" is Laven's first feature length directoral project.
Still