Before I Disappear
Synopsis
Based on the 2013 Academy Award® winning short film "Curfew." At the lowest point of his life, Richie gets a call from his estranged sister, asking him to look after his eleven-year old niece, Sophia, for a few hours.
Credits
Director: Shawn Christensen
Executive Producer: Christopher Eoyang, Oliver Roskill, Nick Harbinson, Emily Leo
Producer: Damon Russell, Shawn Christensen, Lucan Toh, Terry Leonard, Paul Wesley
Screenwriter: Shawn Christensen
Cinematographer: Daniel Katz
Editor: Andrew Napier, Damon Russell
Production Designer: Scott Kuzio
Music: Darren Morze
Principal Cast: Shawn Christensen, Fatima Ptacek, Emmy Rossum, Paul Wesley, Ron Perlman, Richard Schiff
Director Bio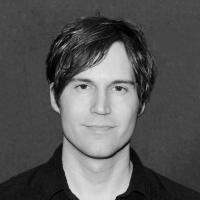 SHAWN CHRISTENSEN is a filmmaker, musician and painter. He formed indie rock band Stellastarr* in 2002, signing with RCA Records. In 2011, his short film, BRINK, was an Official Selection at the Tribeca Film Festival. In 2013, he won the Oscar for Best Live Action Short Film for his short film, CURFEW.
Contact
Public Film Contact
Brenden Hubbard
Fuzzy Logic Pictures
brenden@curfewfilm.com
(215) 681-3007
Still