Vessel
Synopsis
Dr. Rebecca Gomperts sails a ship around the world, providing abortions at sea for women with no legal alternative. Her idea begins as flawed spectacle, faced with governmental, religious, and military blockade. But with each roadblock comes a more refined mission, until Rebecca realizes she can use new technologies to bypass law – and train women to give themselves abortions using WHO-researched protocols with pills. From there we witness her create an underground network of emboldened, informed activists who trust women to handle abortion themselves. "Vessel" is Rebecca's story: one of a woman who hears and answers a calling, and transforms a wildly improbable idea into a global movement.
Credits
Director: Diana Whitten
Executive Producer: Geralyn Dreyfous, Dan Cogan, Abigail Disney
Producer: Diana Whitten, Mitchell Block
Cinematographer: Diana Whitten
Editor: Simeon Hutner
Music: T. Griffin
Additional Credits: Co-executive Producer: Jenny Raskin, Co-Producer: Elissa Brown, Original Music: Heather McIntosh, Animator: Emily Hubley
Director Bio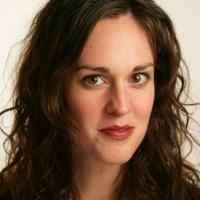 Diana Whitten has a decade of professional film/TV direction, production and design experience. She founded Sovereignty Productions in 2008, following a Fulbright Fellowship to Indonesia, and was the Director of Communications at Ford Foundation International Fellowships Program. This is her first feature film.
Contact
Public Film Contact
Adam Segal
The 2050 Group
press@the2050group.com
(646) 202-1612
Still