Two Step
Synopsis
Kicked out of college, James visits Grams, his only remaining family, who dies shortly after his arrival. He finds consolation in the company of Grams' neighbor, Dot, a dance teacher, as he figures out his next move. While settling Grams' affairs, James learns she's been the victim of the "grandparent scam" in which someone posing as James has been slowly bilking her out of thousands. But before James can go looking for the culprit, he shows up at the front door, desperate for money. The culprit, Webb, has his own problems in the form of Duane, who has ordered Webb to pay an old debt or else. And if Webb can't get it from Grams, James will have to do - no matter who stands in his way.
Credits
Director: Alex R. Johnson
Producer: Paul Biedrzycki, Pat Cassidy, Charles Mulford
Screenwriter: Alex R. Johnson
Cinematographer: Andy Lilien
Editor: Benjamin Moses Smith
Production Designer: Claire White
Sound Designer: Chris Terhune
Music: Andrew Kenny
Additional Credits: Digital Intermediate Colorist: Sean Dunckley, Opening Title Sequence: Teddy Blanks, Post Supervisor: Mishka Brown
Principal Cast: Beth Broderick, James Landry Hébert, Skyy Moore, Jason Douglas, Ashley Rae Spillers, Barry Tubb, Brady Coleman, Jesse Dayton, Dale Watson, Laurie Gallardo
Director Bio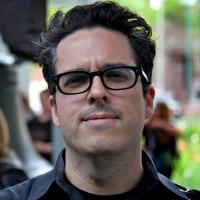 Johnson is an Austin, TX based filmmaker. He's had screenplays in both The Hamptons International Film Festival Screenwriter's Lab as well as IFP's Emerging Narrative Program. Having directed narrative shorts ("Pickup and Return," "Thanksgiving") and music videos (The Wooden Birds and Goldmund), "Two Step" is his feature length debut.
Contact
Public Film Contact
Paul Biedrzycki
pb@twostepfilm.com
9172923870
Still