The Wilderness of James
Synopsis
James is lost.
He's crawled into his shell as he struggles to deal with the absence of his father. James lives in a world of his own making: a world that is defined by his bizarre fascination with death.
As tensions mount with his mother at home, James begins to explore the wilderness of an intoxicating city.
Through an infatuating girl and a charismatic stranger, James starts to open his eyes as he's forced to deal with some hard truths.
Credits
Director: Michael Johnson
Executive Producer: Glenn Howerton, Nick Frenkel, Zygi and Audrey Wilf
Producer: Jonathan Schwartz, Andrea Sperling
Screenwriter: Michael Johnson
Cinematographer: Adam Newport-Berra
Editor: John Michael Powell
Production Designer: David Storm
Sound Designer: Andy Hay
Music: Jonsi & Alex
Additional Credits: Associate Producer: Fielder Jewett, Associate Producer: Doug Patterson
Principal Cast: Kodi Smit-McPhee, Virginia Madsen, Isabelle Fuhrman, Evan Ross, Danny DeVito
Director Bio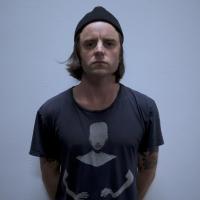 Michael grew up in Portland, Oregon. After graduating from the University of Oregon, he moved to Los Angeles where he got his first experience in film as an Art PA. Michael was born on Flag Day and he loves to read. THE WILDERNESS OF JAMES is Michael's first feature film.
Contact
Sales Agent: CAA, filmsales@caa.com
Public Film Contact
CAA
CAA
filmsales@caa.com
Still