The Mend
Synopsis
One night in Harlem, sour, aging Mat reunites with his younger brother Alan, just before Alan heads out for a long-planned vacation with his live-in girlfriend Farrah. Only days later, much sooner than expected, Alan returns home from his vacation to find his apartment commandeered by Mat, Mat's girlfriend, and Mat's girlfriend's son. As doors slam and the power gives out and the threads of family fray, a mystery lingers: why has Alan returned home without Farrah?
Credits
Director: John Magary
Executive Producer: Robert Fernandez, Dan Levinson, Michael Hacker, Susannah Hacker
Producer: Myna Joseph, Michael Prall
Screenwriter: John Magary
Cinematographer: Chris Teague
Editor: Joseph Krings
Production Designer: Markus Kirschner
Sound Designer: Ryan M. Price
Music: Judd Greenstein, Michi Wiancko
Additional Credits: Co-Producer: Sam Connelly, Co-Producer: Adam Engelhard, Co-Producer: Dan Taggatz, Associate Producer: Lana Yang, Line Producer: Mayuran Tiruchelvam
Principal Cast: Josh Lucas, Stephen Plunkett, Lucy Owen, Mickey Sumner, Cory Nichols, Sekou Laidlow, Louisa Krause, Sarah Steele, Leo Fitzpatrick, Austin Pendleton
Director Bio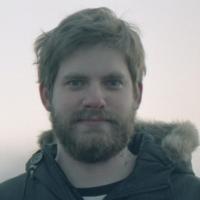 John grew up in Dallas, TX, and attended Columbia University's graduate film program. His short film "The Second Line" played at Sundance and SXSW (Special Jury Award). With feature script Go Down, Antoinette, he attended the Sundance Directors/Screenwriters Labs and received a Time Warner Storytelling Fellowship and Annenberg Film Fellowship.
Contact
Public Film Contact
Asher Goldstein (sales)
Traction Media
ag@traction-media.com
310.385.0770
Still