The Dog
Synopsis
In 1972, John Wojtowicz attempted to rob a Brooklyn bank to pay for his lover's sex change operation. The story was the basis for the film "Dog Day Afternoon". "The Dog" captures John, for the first time, telling his story in his own unique, offensive, hilarious and heartbreaking way.
Credits
Director: Allison Berg, Frank Keraudren
Producer: Allison Berg, Frank Keraudren
Cinematographer: Amanda Micheli, Nim-Rod Bachar, Wolfgang Held, Pete Ginsburg, Axel Baumann
Editor: Frank Keraudren
Sound Designer: Andrew Freiband, Brad Bergbom
Principal Cast: John Wojtowicz, Liz Eden, George Heath, Teresa Wojtowicz, Carmen Bitfulco, Randy Wicker, Jeremiah Newton
Director Bio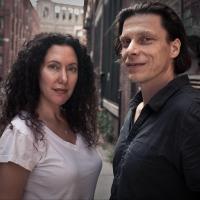 Allison Berg was born in New York City. She received the Special Jury Award at SXSW for her debut feature documentary Witches in Exile (2004). The Dog is her latest film.
Frank Keraudren studied film at NYU. He co-directed The Last Cigarette and Who Wants To Be President?, and co-produced and edited Witches in Exile. The Dog is his latest film.
Contact
Distributor: Drafthouse Films
Public Film Contact
Sumyi Antonson
Drafthouse Films
sumyi.antonson@drafthouse.com
Still