The Case Against 8
Synopsis
A behind-the-scenes look inside the historic case to overturn California's ban on same-sex marriage. The high-profile trial first makes headlines with the unlikely pairing of Ted Olson and David Boies, political foes who last faced off as opposing attorneys in Bush v. Gore. The film also follows the plaintiffs, two gay couples who find their families at the center of the same-sex marriage controversy. Five years in the making, this is the story of how they took the first federal marriage equality lawsuit to the U.S. Supreme Court.
Credits
Director: Ben Cotner, Ryan White
Executive Producer: Sheila Nevins
Producer: Ben Cotner, Ryan White
Cinematographer: Rebekah Fergusson, Ryan White, Ben Cotner, Joe Anderson (interviews)
Editor: Kate Amend
Music: Blake Neely
Additional Credits: Supervising Producer: Sara Bernstein, Associate Editor: Helen Kearns, Co-Producers: Rebekah Fergusson, Jessica Lawson, Associate Producer: Carin Bortz, Motion Designer: Steve Antholis
Director Bio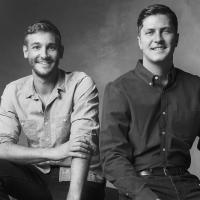 Ben Cotner served as an executive for ten years at Paramount Pictures and Open Road Films, where he most recently oversaw acquisitions and production.
Ryan White is the director/producer of Good Ol' Freda (Magnolia Pictures, 2013), and Pelada (PBS International/Cinetic, 2010).
Contact
Distributor: HBO
Sales Agent: Josh Braun
Still