That Guy Dick Miller
Synopsis
Dick Miller is the last of the great American character actors. Whether sharing the screen with Nicholson, DeNiro, Schwarzenegger or The Ramones, Dick has been stealing scenes since his screen debut in 1955. He has worked with some of the great directors: Scorsese, Corman, Fuller, Dante, Cameron, Demme and more. Every moviegoer knows his face, but few know his name and even fewer know his story; an aspiring writer turned accidental actor. For the first time, Dick Miller has allowed filmmakers incredible access to his life and home for this funny and unexpected story. Joining him are the directors, producers, co-stars and friends who have helped make him Hollywood's leading "that guy".
Credits
Director: Elijah Drenner
Executive Producer: Julie Corman, Jeffrey Schwarz, Tino Zimmermann
Producer: Lainie Miller, Elijah Drenner
Cinematographer: Elle Schneider
Editor: Elijah Drenner
Sound Designer: Lisle Engle
Music: Jason Brandt
Additional Credits: Co-Producer: Stephanie Paris, Co-Producer: Jim Kunz, Co-Producer: Elle Schneider
Principal Cast: Dick Miller, Lainie Miller, Joe Dante, Roger Corman, William Sadler, Corey Feldman, Robert Picardo, Zach Galligan, John Sayles, Mary Woronov
Director Bio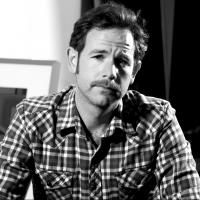 Elijah Drenner works as a director and editor specializing in film-related documentaries and DVD/Blu-ray bonus features. His work has spot lighted such diverse filmmakers as Kinji Fukasaku, Paul Verhoeven, Jess Franco, David Cronenberg, Russ Meyer and many more. That Guy Dick Miller is his second feature.
Contact
Public Film Contact
Lainie Miller
Autumn Rose Productions
arproductions4u@aol.com
818-970-2299
Still