Take Care
Synopsis
"Take Care" is a comedy about a woman (Leslie Bibb), who returns home from the hospital after getting hit by a car, only to realize no one wants to take care of her. After being brushed off by her sister, (Nadia Dajani), best friend, (Marin Ireland) and neighbor, (Michael Stahl-David) she reluctantly asks an ex-boyfriend, (Thomas Sadoski) to help her.
Credits
Director: Liz Tuccillo
Executive Producer: John Melfi, Jonathan Hoffman
Producer: Grace Naughton, Liz Tuccillo, Leslie Bibb
Screenwriter: Liz Tuccillo
Cinematographer: Anne Etheridge
Editor: John Carhart
Sound Designer: Louis Bertini
Music: Elegant Too
Principal Cast: Leslie Bibb, Thomas Sadoski, Betty Gilpin, Michael Stahl David, Nadia Dajani, Marin Ireland, Elizabeth Rodriguez, Tracee Chimo, Michael Godere
Director Bio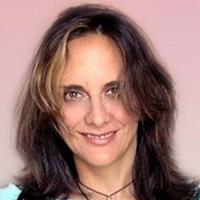 Liz Tuccillo wrote for the last two seasons of Sex and the City and co-wrote the bestselling book "He's Just Not That Into You." Her short "Gone to the Dogs" was an official Sundance 2010 selection. This is her first feature film.
Contact
Sales Agent: Bec Smith
Public Film Contact
Bec Smith
United Talent Agency
smithb@unitedtalent.com
1 310 776 8143
Still