Surviving Cliffside
Synopsis
After their beauty-pageant-toddler beats leukemia, a young Appalachian family battles poverty as they attempt to put their lives back together. The father is prone to prescription drug addiction and gun violence, while the overwhelmed mother is confronted with an unwanted pregnancy. Drug dealers and meth heads are their friends and neighbors. Food, clothing and hope are scarce. The parents must take extreme risks to provide for the family, if their daughter is to make a run for Little Miss West Virginia. This is Cliffside.
Credits
Director: Jon Matthews
Executive Producer: Stephen W. Kern
Producer: Richard Bever, Jon Matthews, Bob Wilkinson
Screenwriter: Jon Matthews
Cinematographer: Jon Matthews
Editor: Jon Matthews, Jennifer Ruff
Sound Designer: Ernest Adzentoivich
Music: Brantley Jones and Lillard Anthony
Additional Credits: Co-editor: Jennifer Ruff, Co-producer: Samantha Kern
Principal Cast: EJ Huffman, Brandy Smith, Makala Smith, Josey Smith
Director Bio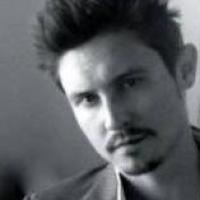 Jon Matthews grew up in West Virginia. Before becoming a filmmaker, Jon practiced civil rights law for seven years. His last job was with the ACLU. Four years ago, Jon quit practicing law to follow his dream and enrolled at NYU's grad film program. SURVIVING CLIFFSIDE is Jon's thesis film and was made possible by a grant awarded by Spike Lee.
Contact
Sales Agent: Richard Bever Parting Shots Media 917-613-4457
Public Film Contact
John Murphy
Murphy PR
jmurphy@murphypr.com
646-369-0317
Still