Stage Fright
Synopsis
Starry-eyed teenager Camilla Swanson wants to follow in her mother's footsteps and become a Broadway diva, but she's stuck working in the kitchen of a snobby performing arts camp. Determined to change her destiny, she sneaks in to audition for the summer showcase and lands a lead role in the play, but just as rehearsals begin, blood starts to spill, and Camilla soon finds herself terrified by the horror of musical theatre.
Credits
Director: Jerome Sable
Executive Producer: Mark Musselman
Producer: Ari Lantos, Jonas Bell Pasht
Screenwriter: Jerome Sable
Cinematographer: Bruce Chun, C.S.C.
Production Designer: Oleg Savytski
Sound Designer: Joe Barrucco
Music: Jerome Sable, Eli Batalion
Principal Cast: Alie MacDonald, Douglas Smith, With Minnie Driver and Meat Loaf
Director Bio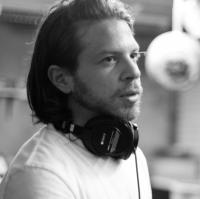 Jerome Sable is a writer-director and composer of film, television, and theatre. He wrote and directed "Stage Fright," a dark comedy about the horror of musical theatre. Sable composed the music and lyrics with longtime collaborator Eli Batalion. Sable grew up in Montreal where he studied piano and music theory at McGill Conservatory of Music.
Contact
Distributor: Magnolia Pictures
Public Film Contact
Lina Plath
Frank PR
lina@frankpublicity.com
Still