Premature
Synopsis
Rob is facing the biggest day of his life. He needs to nail a college interview ensuring his admittance to his parents' beloved alma mater, keep his cool when life-long crush Angela (nicknamed 'After School Special' for a reason) finally seems to show interest, and deal with his best friends as they realize their high school days are ending. As pressure mounts, something weird happens. He finds himself reliving the day's events over and over again. Is Rob stuck in a dream? Experiencing déjà vu? Having a psychotic break? Whether it's finding a way to get into Georgetown, into Angela's pants, or having an even bigger epiphany, Rob must figure out how to break the cycle before losing his mind.
Credits
Director: Dan Beers
Executive Producer: Glen Basner, Aviv Giladi, Len Blavatnik
Producer: Aaron Ryder, Karen Lunder
Screenwriter: Dan Beers, Mathew Harawitz
Cinematographer: Jimmy Lindsey
Editor: Robert Nassau
Production Designer: John Paino
Sound Designer: Lewis Goldstein
Music: Nick Urata
Principal Cast: John Karna, Katie Findlay, Craig Roberts, Carlson Young, Adam Riegler, Elon Gold, Steve Coulter, Kate Kneeland, and Alan Tudyk
Director Bio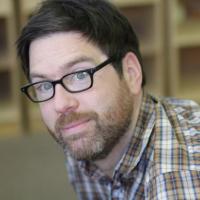 Dan Beers is a writer/director who lives in Brooklyn with his wife and twin daughters. His short film FCU: FACT CHECKERS UNIT starring Bill Murray premiered at the 2008 Sundance Film Festival. He most recently completed the film PREMATURE.
Contact
Sales Agent: FilmNation Entertainment
Still